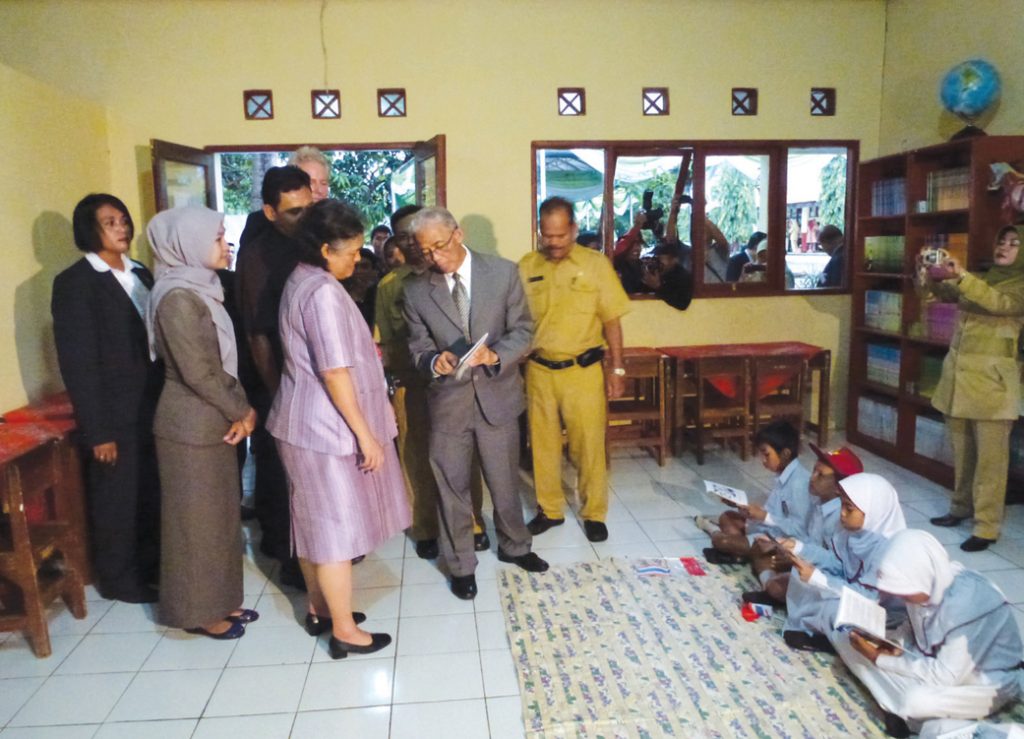 Indonesia is a large country in the Asian region with a high diversity of ethnic groups that are still facing nutrition, health, and hygiene problems. Moreover, many factors that affect children's well-being still persist. Poor nutrition as well as poor health and hygiene prevent those children from achieving their full potential growth, which reduces their learning capacity and work performance and ultimately leads to poor quality of life.

In addressing these problems, collaborative efforts were established among Indonesia, Thailand, and UNESCO in 2012 under the patronage of Her Royal Highness Princess Maha Chakri Sirindhorn. To provide a platform for acquiring and sharing information, a workshop was held followed by a field trip to visit Her Royal Highness's development projects in schools in Thailand. Six educational officials and fourteen members of selected primary schools in Bogor city and Bogor district, West Java, participate in this program. The hands-on experiences gained from the workshop have been implemented with equipment, seeds, and technical supports provided by Her Royal Highness. In addition, on 19 November 2012 Her Royal Highness paid a royal visit to 2 schools (Cibadak 02 Elementary School, Kedung Badak 4 Elementary School) to gain first-hand experience and give advice for implementation.

After a while, schools set up a small school gardens by growing herbal plants, vegetables, and fruits. In some schools, they have tried raising fish. Agricultural produce are available for children. The schools measure weight and height for monitoring children's nutritional status. New sanitary toilets and hand washing facilities provided in participating schools are the means to teach children about personal hygiene, and children learn more about how to reduce the spread of germs. In addition, the construction of wells or reservoirs has contributed to increased access to water resources. Children have more clean water for drinking. It is expected that children's nutrition and health status will improve.
In addition, some local wisdom and cultural practices are performed in classes, such as showing respect to teachers by kissing their hand, greetings (Salam), praying before and after learning, Sundaneese language practice, and traditional music.
A total of 2,140 children have gained benefit from this collaboration. Most of them are Sundanese and Javanese.
1) Kedung Badak 04 Elementary School
Bogor City, West Java Province
2) Situ Gede 04 Elementary School
Bogor City, West Java Province
3) Situ Gede 05 Elementary School
Bogor City, West Java Province
4) Carangpulang 01 Elementary School
Bogor District, West Java Province
5) Sinarsari Elementary School
Bogor District, West Java Province
6) Cinangka 04 Elementary School
Bogor District, West Java Province
7) Cibadak 02 Elementary School
Bogor District, West Java Province
8) SD Negeri 5D Ternate
Tafure District, North Maluku Province
1) School nutrition and health services
2) School sanitation
3) School agriculture
4) Vocational Education
5) Quality basic education
6) Environmental and Cultural conservation