The Philippines is located in a geographical area that is prone to disaster, such as typhoons. Each year, many areas are hit by typhoons, sometimes as often as 10 times. Afterwards, many people suffer from food shortage, loss of houses, etc. Among the suffering, children are the most vulnerable. They have to face hunger, lack of shelter, and even lack of place to learn.

Concerned for the well-being of these children, in 2014 Her Royal Highness Princess Maha Chakri Sirindhorn graciously started an initiative to establish collaboration with the Ministry of Education in the Philippines. Three schools on three main islands of the Philippines were selected, namely Isaias Tapales Elementary School, Region IV-A Antipolo City, Luzon; Dakung Patag Elementary School, Region VIII Leyte, Visayas and Banayon Elementary School, Region Caraga Surigao del Norte, Mindanao.

In accordance with Her Royal Highness's initiative, the collaborative project was designed to promote better nutrition and better health among children attending schools as the first step. By establishing small-scale integrated school farms, children are encouraged to participate in producing food for their own needs. While food production and consumption for better nutrition are promoted through this school farm, personal hygiene and sanitation are also emphasized.
To start the project, a workshop for school teachers was organized. The workshop aimed to strengthen the teachers' knowledge and skills in the following aspects:
– food and nutrition
– health and hygiene
– techniques in agricultural production: design of a school agricultural map, vegetable and fruit planting, husbandry raising, fish raising, mushroom cultivation, use of organic manure for soil management, use of biological control to control pests
– school cooperative
– growth monitoring
– local wisdom and heritage conservation
– project planning and management
– monitoring and evaluation system
After school plans were jointly approved, equipment and other supplies needed for implementation have been provided, such as:
– fund for setting up water supply systems
– fund for building latrines for boys and girls separately
– agricultural inputs, such as agricultural tools, vegetable seeds, fruit trees, animal breeds, and feeding
– cooking utensils
– scales and equipment to measure weight and height

Initially, the project is now being piloted in three selected schools. It is expected that agricultural products from school farms will add greater nutritional value to school meals, and, more importantly, they can support the school feeding program of the Ministry in a sustainable way.

In total, 5,325 children receiving pre-primary and primary education have benefitted from this project.

Learning that Banayon Elementary School lacks a learning center because of typhoon devastation, Her Royal Highness plans to give a learning center to the school to ensure that children will have a safe place conducive for learning.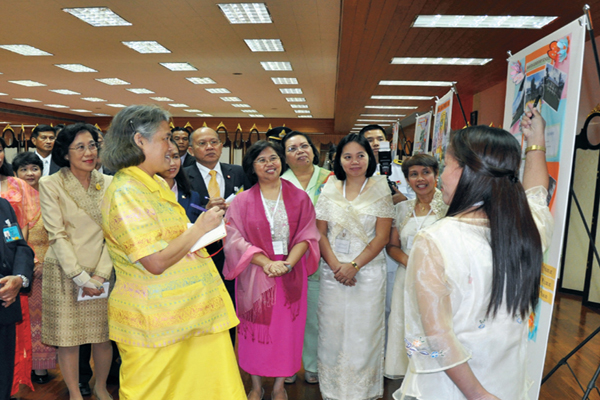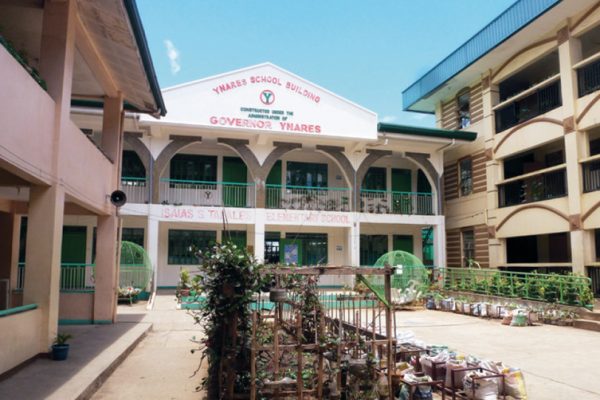 1) Dakung Patag Elementary School
Surigao del Norte, Region XIII (Caraga), Mindanao
2) Banayon Elementary School
Leyte, Region VIII (Eastern Visayas), Visayas Group
3) Isaias Tapales Elementary School
Antipolo city, Region IV-A (Calabarzon), Luzon
4) Bagong Nayon II Elementary School
Brgy, San Isidro, Antipolo city, Luzon
5) Datu Abdula Tondog Elementary School
General Santos City, Sarangani Province, Mindanao
6) Tokawal Elementary School
General Santos City, Sarangani Province, Mindanao

1) School nutrition and health services
2) School sanitation
3) School agriculture
4) Vocational Education
5) Quality basic education
6) Environmental and Cultural conservation