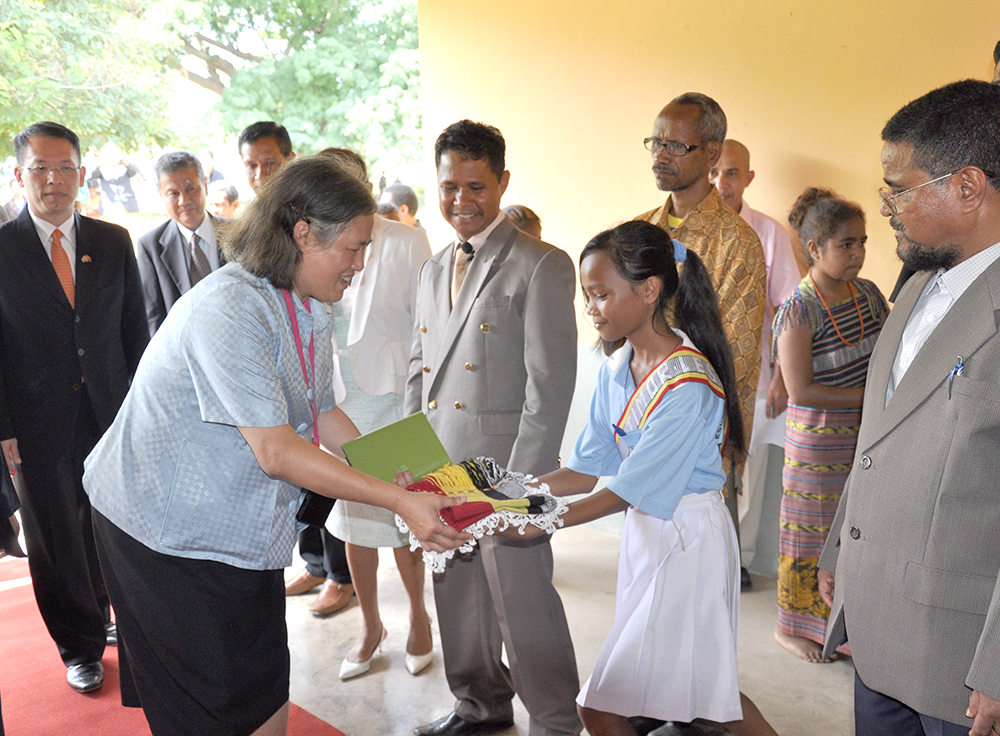 During an official visit to Timor-Leste, Her Royal Highness Princess Maha Chakri Sirindhorn joined the launching ceremony for the international program 'Zero Hunger Challenge' on 9 January 2014 at the National Parliament in Dili. She also learned that the Timorese people still face food and nutrition insecurity, especially among women, children, and the poorest Timorese communities. Her Royal Highness also had the opportunity to visit two schools in Hera suco (village), Cristo Rei Sub-District, Dili District, namely Ensino Basico Hera School and Acanuno Primary School attached with Acanuno Pre-Primary, where she witnessed many malnourished school children.
The immediate action of Her Royal Highness Princess Maha Chakri Sirindhorn was to send a Thai expert team to conduct a rapid survey in the schools and communities she had visited. She also provided funding as an additional support for these two schools to operate school nutrition and health services. One month later, Her Royal Highness graciously organized a study visit for a Timorese team led by the Vice Minister of Health along with the principals and teachers from target schools. The study visit's program was designed based on the information gathered by the Thai team. At the end of the study visit, school action plans were jointly developed.
At present, school agriculture is running well at Ensino Basico Hera School, which is a secondary school. More foods, particularly vegetables, are available to students and can be used for school meals. Over 800 students benefit from this collaboration. Most importantly, this collaboration has created partnerships among the Ministry of Education, the Ministry of Health, the Ministry of Agriculture and Fisheries of Timor-Leste, schools, communities, and the Royal Thai government.
These collaborative efforts have pushed implementation to move forward rapidly. It is planned to expand the integrated approach model of Her Royal Highness to more schools in the near future.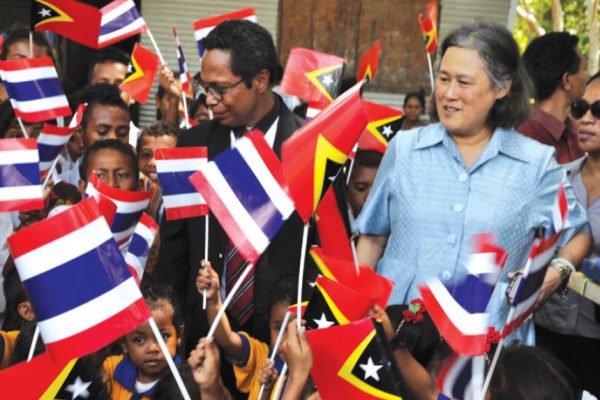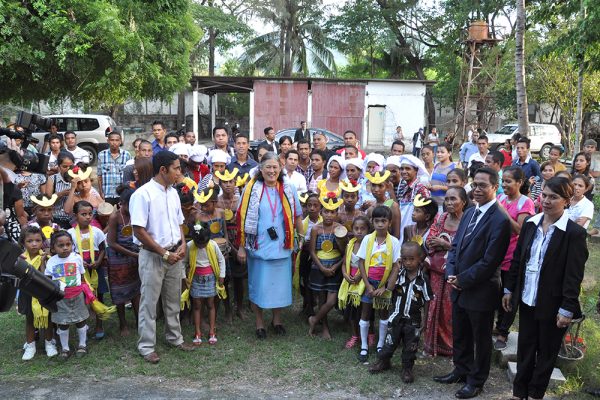 The collaborative project which is based on the initiative of Her Royal Highness, includes the following interventions.